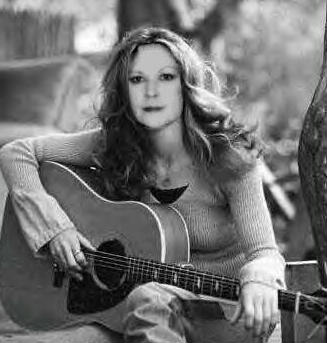 Who Is Richie's Girl ???
Who is Richie's Girl??? It's me....My name is Kay. My birthday is December 26th, a Capricorn. I'm from the great state of Texas, born and bred. My hobbies are reading (don't get to do that too often), learning to play the guitar (want to be able to play "Wanted Dead or Alive"), decorating, cross-stitching, arts & crafts, love music and spending time with my friends, working on video/audio trades and making new friends, and last but not least, working on my "Richie website". I also am a member and contributor of the "Rockin' with Richie Sambora Unofficial Online Fan Club" website. I have the pleasure of coming up with the verses for the crossword puzzle which Renee then sets up, and also I do the song of the week. We thoroughly enjoy working on the "Rockin' with Richie Sambora" Unofficial Online Fan Club and are constantly brainstorming and coming up with wonderful ideas to better the fan club. I have been a fan of Richie's (Bon Jovi) since the early 1986. I have been lucky enough to see Bon Jovi (Richie) twice, once in '86 in Shreveport, La., and in 1989 in Monroe, LA. Both times they rocked, and thank goodness I was close to the stage. Hopefully one day I will get to see Richie in concert.

Some of my other favs besides Richie Sambora & Bon Jovi, are Stevie Nicks, Cher, Kenny Wayne Shepherd, Sheryl Crow, Melissa Etheridge, the late John Lennon, Lenny Kravitz, Matchbox 20, and many, many more.
I hope you enjoy visiting my website. Thanks Renee and Syl for all your instructions, willingness to help with my site until I got the hang of it. You both are the greatest. Check back regularly, I will be adding new pics and information.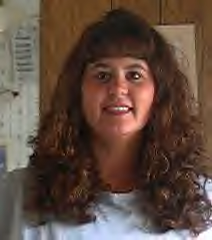 Kay's "Richie Sister" Sylvia
This is my dear friend Sylvia Swiger. She too is a great Richie fan. Syl is 29, married and has a 6 year daughter, Alyssa, who is precious. Syl has been married for 8 years to her high school sweetheart, Joe. She lives in Washington. Needless to say we have rather large phone bills. Syl loves doing crafts, reading and working in her scrapbook, but working on her Richie Sambora webpage is her passion. She also collects anything from Disney. She also has been working on enlarging her Richie trade page (video and audio collection) and is constantly trading and acquiring more Richie stuff. Syl was lucky enough to see Richie in concert in Portland. She also is a member and contributor of "Rockin' with Richie Sambora " Unofficial Online Fan Club. We enjoy talking on the phone when our pocketbook allows us. We can talk for hours. Please be sure to visit Syl's website.

This my good friend Jan Baxter. Jan is from Leicester, England. She is 41 years old, married with one daughter, Kirsty. Jan works part time as a receptionist at a lawyer's office. We became friends via "Rockin'with Richie Sambora" from the Pen Pals page. We started emailing one another, writing one another and trading Richie stuff. Jan is crazy about Richie also. So we have lots in common. She has sent me over time WONDERFUL posters, photos,collector items, CDs of Richie and Bon Jovi that I wouldn't trade for anything. I plan to fly to Merry 'Ole England next year for a visit with Jan and with Carol. That should be fun! Jan is a contributor of "Keep The Faith Always" fanzine and has written some very lovely poems and "fantasy stories" about Richie. Jan is our newest member of "Richie's Girls" with Rockin' With Richie Sambora Unofficial Fan Club. Welcome Jan to the fold. Hope you have a great ride. Thanks for being such a dear friend.
Kay's "Richie Pal" Carol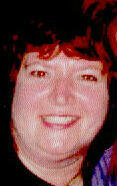 This is my friend Carol Emsell. Carol and I became pen pals through "Rockin' With Richie Sambora".We began writing to each other and have become fast friends. Carol is married and has two teenage sons. Carol lives in Sheffield, England. She has cross-stitched a wonderful picture of Richie and her hope is to one day have the opportunity to give it to Richie. Carol had the great pleasure of seeing Richie in 1998, 2000 & 2001 when he and Bon Jovi were on tour in England. She took some wonderful photos of "The Man". Carol works part-time for a sports center in Sheffield where many rock bands have concerts there. Lucky lady. Carol also is a major fan of Stuart Smith (Richie's ex-brother in law, but great friend still), and most of the time has the inside news on alot. Again.....lucky lady.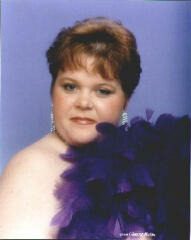 This is my friend Kimber. She and I met through Syl. Kimber has written up her bio so everyone can get to know her.
My name is Kimberlee Daum,but I like to go by Kimber. I am 27 yrs old,I will be 27 this coming November. I live in Asheville,NC w/my husband Russ and son Tristin who is 4 yrs old. I work @ at a plant called Welch Allyn where I build blood pressure units for hospitals,etc. I have been a Bon Jovi fan ever since the early 80's. The first time I saw and fell in total luv w/Richie Sambora was when I saw their video on MTV Living on a Prayer. Ever since that moment,I have been obsessed! I started hanging posters of him in my room,buying CD's left and right,you name it,I did it. I think it's just gotten worse over the yrs. When the band got back together,I was so surprised and happy! I never thought I would be at a Bon Jovi concert in the yr 2000. But the guys are still going at it,and wonderfully I might add hee hee Still at the age of almost 27 yrs old,I find myself collecting Richie and Bon Jovi stuff. I have a CRUSH poster from the concert hanging in my bedroom as we speak, An autographed photo of Richie in a frame right above that,a pillow case w/Richie on it that says Got Richie? I keep my wallpaper on my computer of Richie pics 24-7. Thank god I have a husband that understands lol Someday I hope to meet Richie in person. If I could get two words out the day that arrives,I will be doing good lol I am very pleased to have met Kay&Syl They are are cool women who ROCK! I am very honered to have Kay add me to this wonderful list of women who like myself adore someone who is totally gifted,talented,and sexy as HELL!!!! ~Kimber D~ AKA: Sambora's Senora